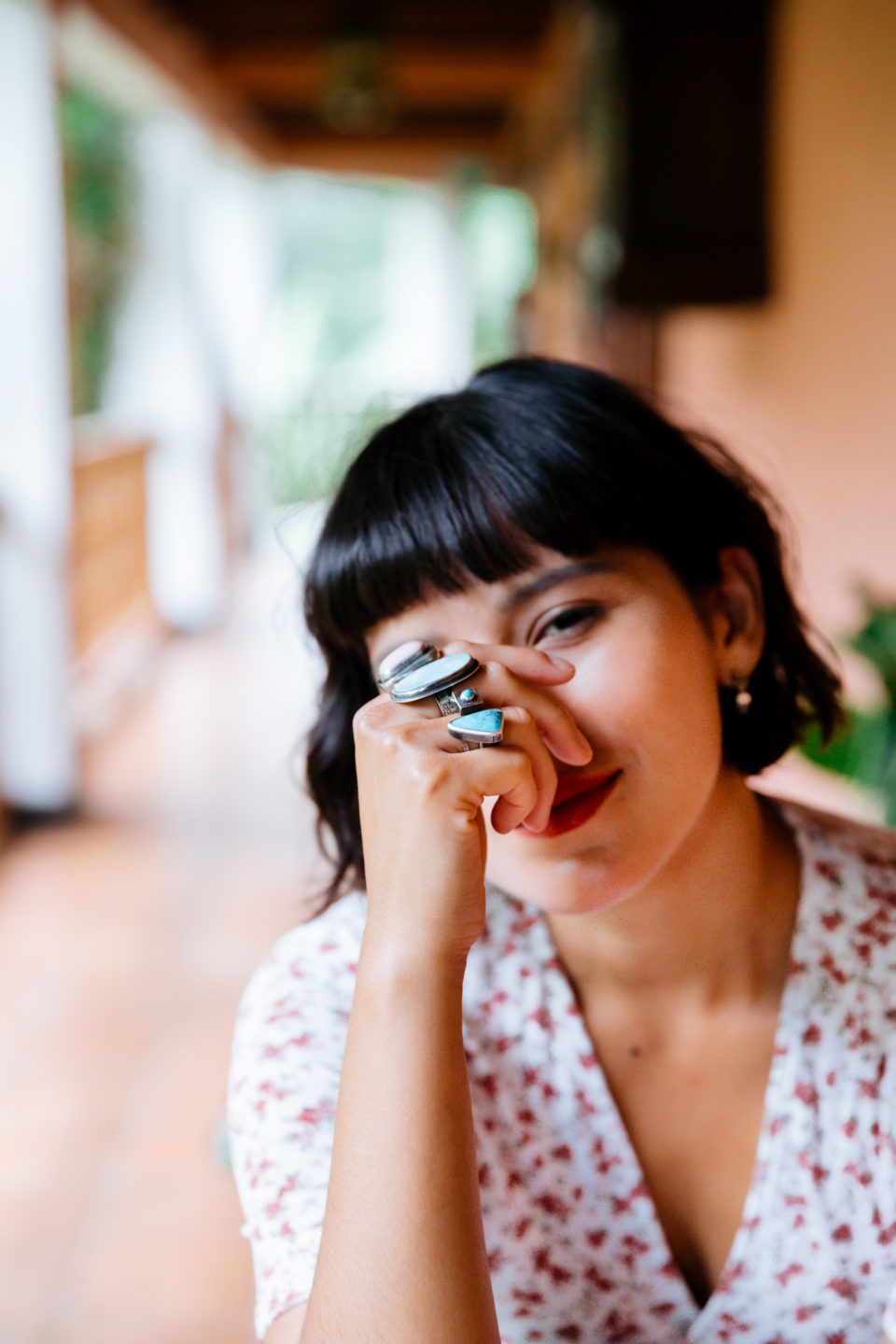 When I first planned this trip, I knew my wardrobe (and accessories) needed to reflect the vibrancy of colors and textures that are so prevalent in Guatemala. And I knew that my dainty gold jewels were not going to cut it. That's when I reached out to my friend, Emma! She makes the MOST gorgeous rings in the prettiest of colors and shapes. I sent her over some inspo photos of Guatemala and she got right to work creating these pieces for me.
I am so in love with the detail of each piece and they fit right into the Guatemalan vibe. Make sure to check her pieces out over on her site (HERE) and pick yourself up a pair (or two) of rings! There's no such thing as too much 😉
Also, follow her on IG (HERE) to see more of how I styled the pieces she made for me!